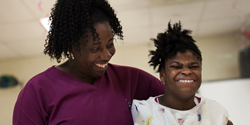 DONATE NOW
Make a GENERAL DONATION in any amount.

For memorial donations, please enter the name and mailing address of where to send an acknowledgment letter once in PayPal by the special instructions option.
Once in PayPal
Please Remember To:
• Click on the PENCIL ICON to let us know what your donation is for, e.g. "In Memory of ..."

• Check the BOX to share YOUR mailing address so that we may acknowledge your donation.